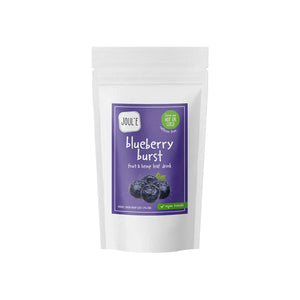 Novel Food application number: N/A
Joul'e's rich, flavoursome, indulgent Fruit Tea infusions (Tisanes) have been blended by using a range of traditional and exotic fruits and flowers, together with rough-cut hemp leaves.
They are all caffeine-free, which makes them a great alternative to tea or coffee and are low in calories while high in taste with real fruity goodness. All the tisanes can be enjoyed either as a hot beverage or an ice-cold drink, and can be served as they are or with a range of additional treats like honey, lemon slices, fresh fruit and even a splash of alcohol.
They can also be made into refreshing spritzers by adding sparkling water or chilled lemonade, or even ice lollies to cool down a hot summer's day, or by adding to cakes and desserts to bring an extra zing to winter baking.
- 3:1 CBD Fruit Mix with Hemp Leaf Powder
- 2% CBD
- 40g Bag (10mg Hemp Leaf)
- Served Hot or Cold
- Caffeine Free
- Vegan Friendly
Ingredients:
 Pineapple Cubes (Pineapple, Sugar), Apple Pieces, Flavouring, Beetroot, Freeze-dried Whole Blueberries, Freeze-dried Lemon Peel, Freeze-dried Lemon Granules, Natural Lemon Oil – 3:1 fruit mix with hemp leaf
THC Content<0.2%